Since 1967, the Newcombe Singers have been performing for audiences in Victoria, on beautiful Vancouver Island. They delight in presenting a diverse repertoire of music, ranging from classical to jazz to modern, and everything in between. From Bach to the Beatles is their mantra. As a non-auditioned choir, they welcome those who have a song to sing, regardless of experience.
The Newcombe Singers began as a glee club, founded by employees of three British Columbia Civil Service unions working at the British Columbia Legislature, taking their name from the auditorium in which they rehearsed and performed. Over 50 years later, they continue to perform regularly at the B.C. Legislature for Remembrance Day ceremonies.
Through song and laughter, the Newcombe Singers continue to evolve, and delight in sharing their music, whether it be during their fall and spring concerts, or at Remembrance Day ceremonies at the B.C. Legislature. The choir also enjoys caroling during the Christmas season with the carillon at the Royal B.C. Museum, at the Central Library courtyard, and at senior's lodges.
Over the years, choral directors and accompanists have come and gone, leaving their mark, expanding the repertoire and abilities of the choir. Most recently, after eleven years with the choir, the Newcombe Singers bid farewell to choral director, Peter Dent, who challenged them with all manner of classical and jazz pieces. The choir is extremely grateful for his guidance.
For the 2020/2021 season, the Newcombe Singers is excited to welcome Erica Phare-Bergh as their new choral director, and is delighted to continue to work with the talented accompanist, Robert Dukarm.
Choral Director
Erica Phare-Bergh obtained her M. Mus. in Choral Conducting from McGill University. A native of Montreal, she formerly conducted the Vanier College Choirs, FACE Young Singers, and the McGill Conservatory Choirs.
In Calgary, Alberta, she directed the William Aberhart High School Choirs, Westwinds Green Choir, Kairos Young Singers, Savridi Singers and taught music with the Calgary Board of Education.
She is in demand as an adjudicator, clinician and presenter and was the guest conductor for the 10th Anniversary of the CBC-McGill Youth Gala. In 2008, she spearheaded the Montreal première of Oratorio Terezin, a large-scale work involving 270 performers at Place-des-Art. She was the guest conductor for the Cowichan Consort and Malaspina Choirs performance of Handel's Messiah in December 2018.
She has published numerous arrangements with Cypress Choral Music, many of them in French (La Série enchantée).
Erica is the Artistic Director of Voices in Motion™ – multigenerational research choirs for those with dementia, their care givers, friends and students. She was recently appointed Music Director at Church of Our Lord in Victoria and is the new director of the Vancouver Island Chamber Choir. Erica is delighted to become the new choral director of the Newcombe Singers.
Accompanist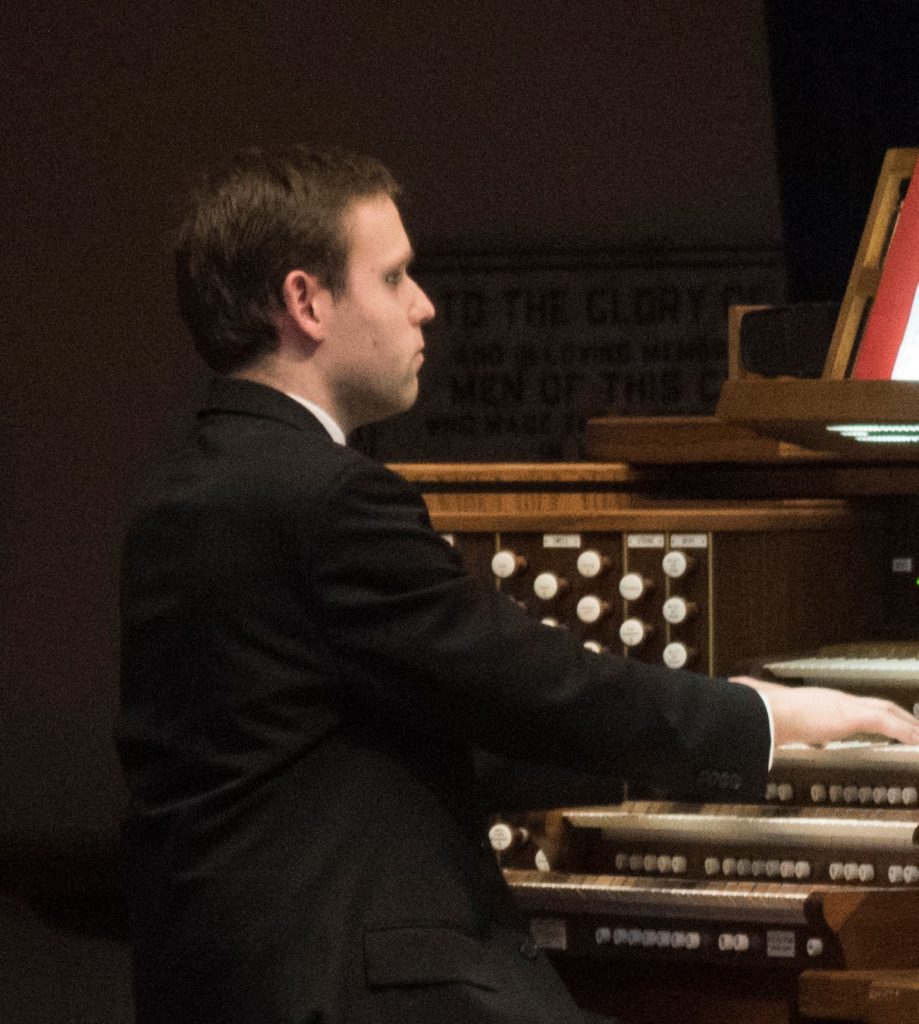 Robert Jan Dukarm, a native of Victoria BC, Canada, is an organist, pianist, and violinist. He has accompanied the Newcombe Singers since 2014, and has been the organist for Cathedral Church of  St. John the Evangelist in Victoria since 2009. In addition to organ recitals, he has performed with the Capriccio Choir for several Remembrance Day concerts at Victoria's Christ Church Cathedral, including performances of Faure's Requiem and Vierne's Messe Solennelle. As a pianist, Robert has accompanied singers in recital and in voice lessons. He and soprano Monica Orso won first prize in the 2009 Senior Lieder Competition at the Victoria Conservatory. Robert also plays both classical and jazz violin, performing at various venues including Victoria JazzFest and local watering holes, including accompanying jazz pianist, Peter Dent, former choral director of the Newcombe Singers. He also offers private organ lessons. To hear samples of Robert's playing, visit his website.