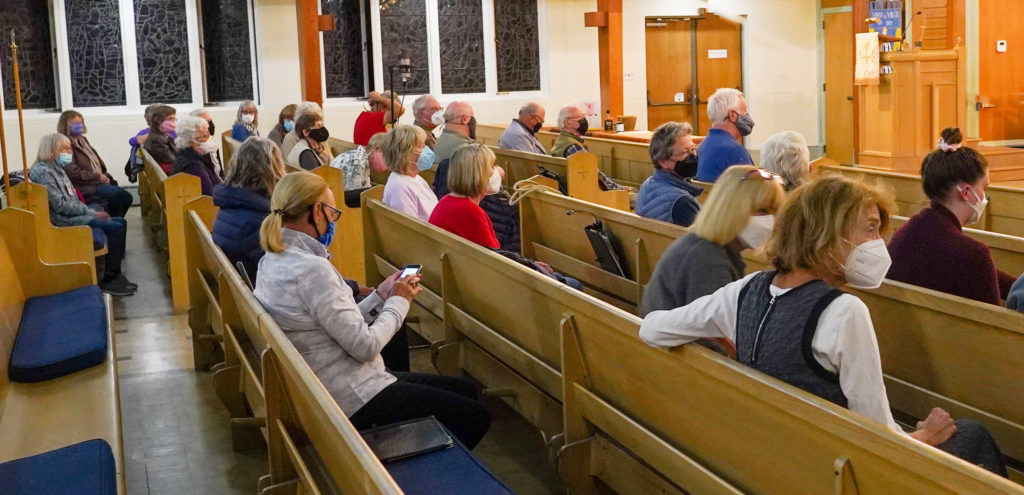 The Newcombe Singers is a non-auditioned choir that welcomes all voices. We sing a wide variety of choral music in a range of musical genres, languages, and styles, with a mix of familiar and challenging pieces.
Based in Victoria, Canada, our choir is well known for its comfortable and friendly atmosphere. This allows us to sing according to our individual abilities, to develop our personal and ensemble skills. Most of all, we aim to sing beautiful choral music, to have fun, and enjoy our time together.
Most of our repertoire is in English, but we also frequently sing in Latin, German, French, and many other languages.
We perform two major public concerts a year, one in the Winter and one in the Spring season. Additionally, we perform regularly at the BC Legislature, seniors' centres, lodges, hospitals, and other community venues.
The Newcombe Singers is a registered non-profit society founded in 1967; society details are on our Governance page.
We hope you will be interesting in joining us.
Music Director
Kathryn Whitney was appointed Music Director of the Newcombe singers in summer 2022. Kathryn is a conductor, artistic director, singer, voice teacher, and arts entrepreneur. She is the artistic director and conductor of the global virtual family of choirs, SING THE NORTH, which she founded in September 2020 in response to the pandemic. She also artistic directs the One World Baroque Virtual Orchestra & Chorus, also founded in 2020, which she runs with music director, Daniel Taylor. Kathryn founded and directs the Pacific Song Collective, based on Vancouver Island, and the SongArt Performance Research Group, which has run as part of the Institute of Musical Research at the University of London, England, since 2010. Prior to switching to practical work, she taught music history and aesthetics as a college lecturer at Oxford for more than a decade, with concurrent teaching appointments at Cambridge and the Royal Academy of Music.
Trained at Oxford (DPhil), the Guildhall School of Music (PGDip Early Music Performance), and the University of Toronto (BA), Kathryn has been Artist in Residence at the Royal Welsh College of Music, at Wolfson College, Oxford, and at King's College, London. She has sung with ensembles such as the Budapest Chamber Opera, the Monteverdi Choir, the Munich Bach Choir, and the Sooke Philharmonic. A clinician with the BC Choral Federation, she has prepared choruses and consorts for Daniel Taylor, Steven Devine, and Laurence Cummings. A champion of new music, Kathryn has sung the world premieres of more than 50 compositions, the majority written for her voice.
Above all, Kathryn loves working with amateur singers, whether as a conductor, a maker of musical projects, or as a voice coach in her private studio. She is delighted to be joining the Newcombe Singers as Music Director for the 2022-23 season.
August 2022
Pianist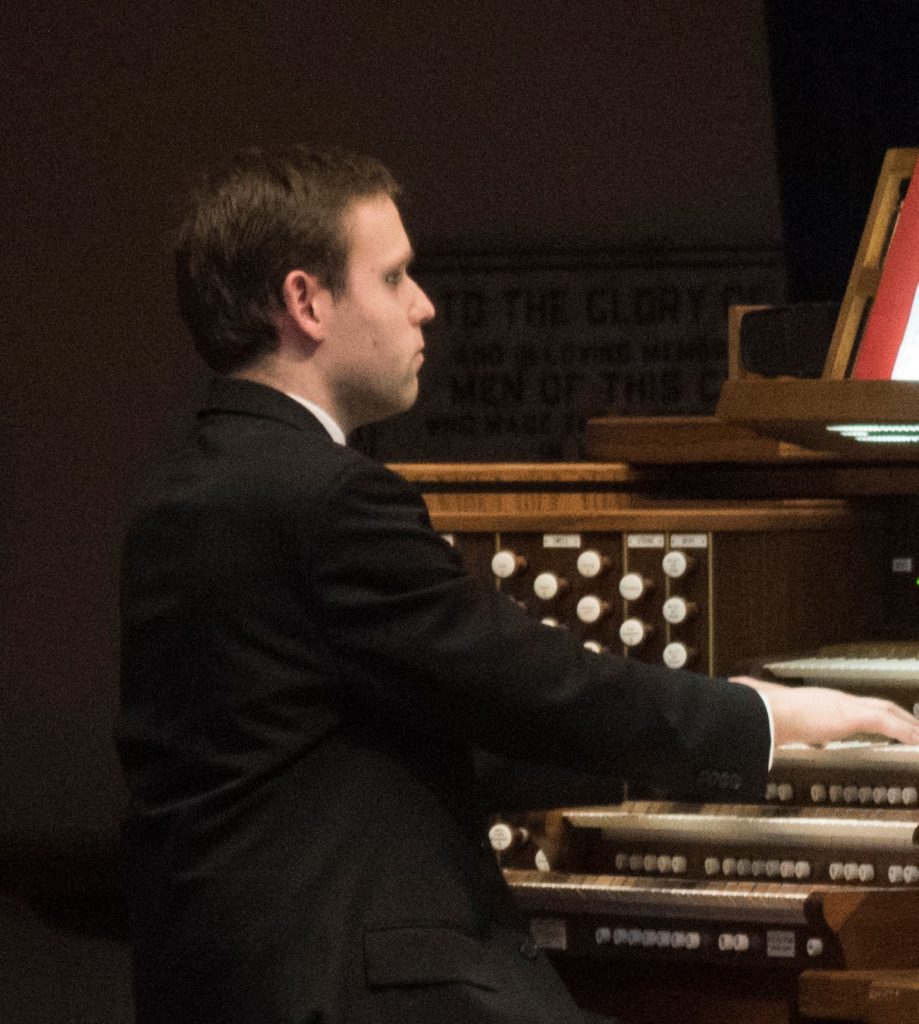 Robert Jan Dukarm, a native of Victoria BC, Canada, is an organist, pianist, and violinist. He has accompanied the Newcombe Singers since 2014, and has been the organist for Cathedral Church of St. John the Evangelist in Victoria since 2009. In addition to organ recitals, he has performed with the Capriccio Choir for several Remembrance Day concerts at Victoria's Christ Church Cathedral, including performances of Faure's Requiem and Vierne's Messe Solennelle. As a pianist, Robert has accompanied singers in recital and in voice lessons. He and soprano Monica Orso won first prize in the 2009 Senior Lieder Competition at the Victoria Conservatory. Robert also plays both classical and jazz violin, performing at various venues including Victoria JazzFest and local watering holes. Robert and Peter Dent, former choral director of the Newcombe Singers, are Son de Victoria – a jazz violin and keyboard duo that plays latin and swing jazz hits.
To hear samples of Robert's playing, visit his website, see an interview with Son de Victoria, or see him in concert with trumpet player David Barss and soprano Nancy Washeim at Christ Church Cathedral.